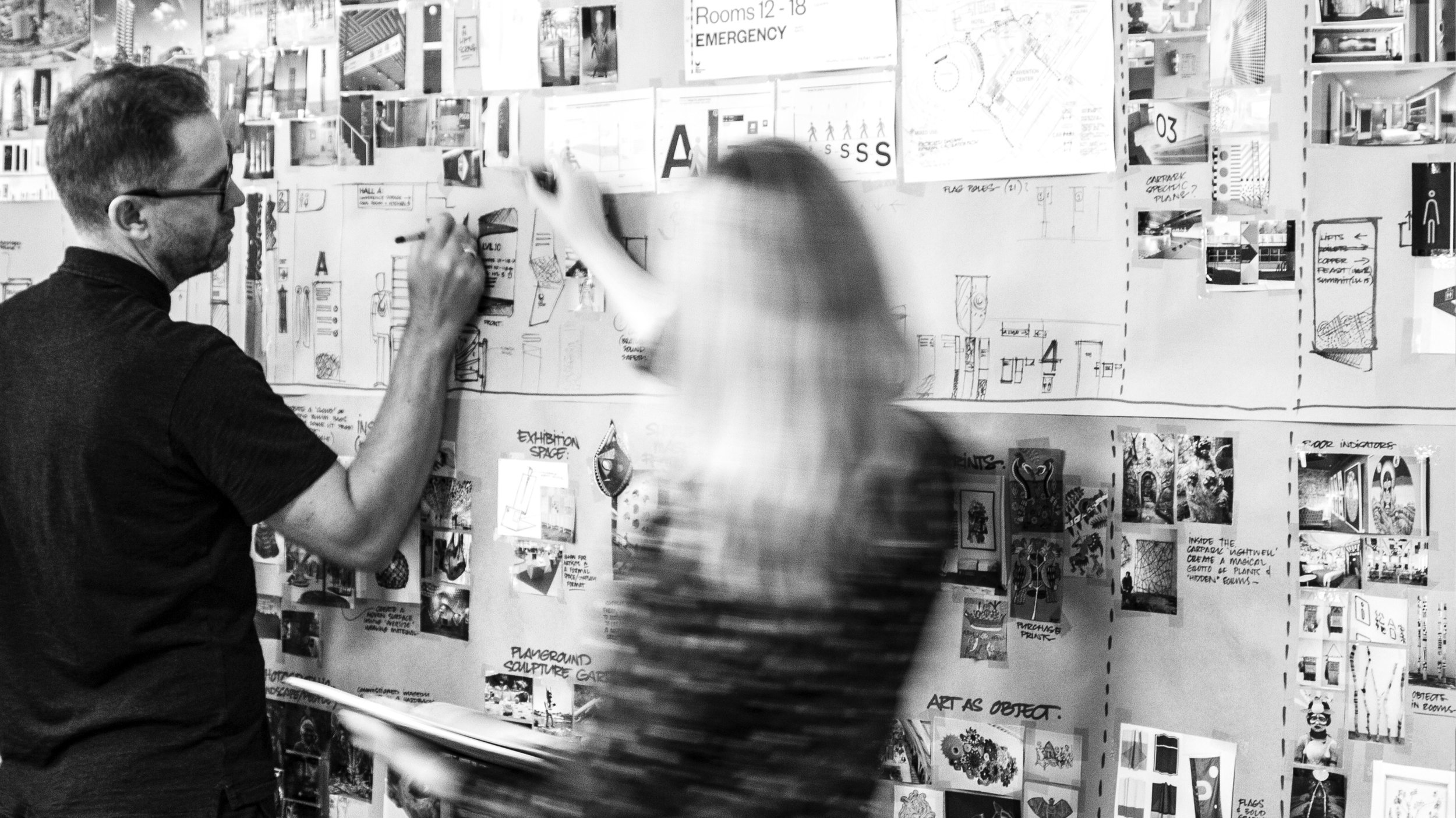 Guides that navigate and educate
UnsworthShepherd completed a comprehensive audit of the entire site included poring over printed plans and understanding the scale during construction in order to create a concise and unique signage system.
Covering 5 distinct 'areas' - the Hilton Hotel, convention centre, back-of-house facilities, carpark and outdoor - the aim was signage sympathetic to the architecture, that balanced form with function and combined way finding with information to introduce a cultural element for visitors.
Features of the system included custom pictograms, specially designed structures, engraved details and bespoke sculptural elements. The outcome is a sophisticated addition to the site that informs visitors of specific locations and gives a sense of 'place'.
Client: Stratum Group
Site building photography by Adam Bruzzone